A true game changer in body-sculpting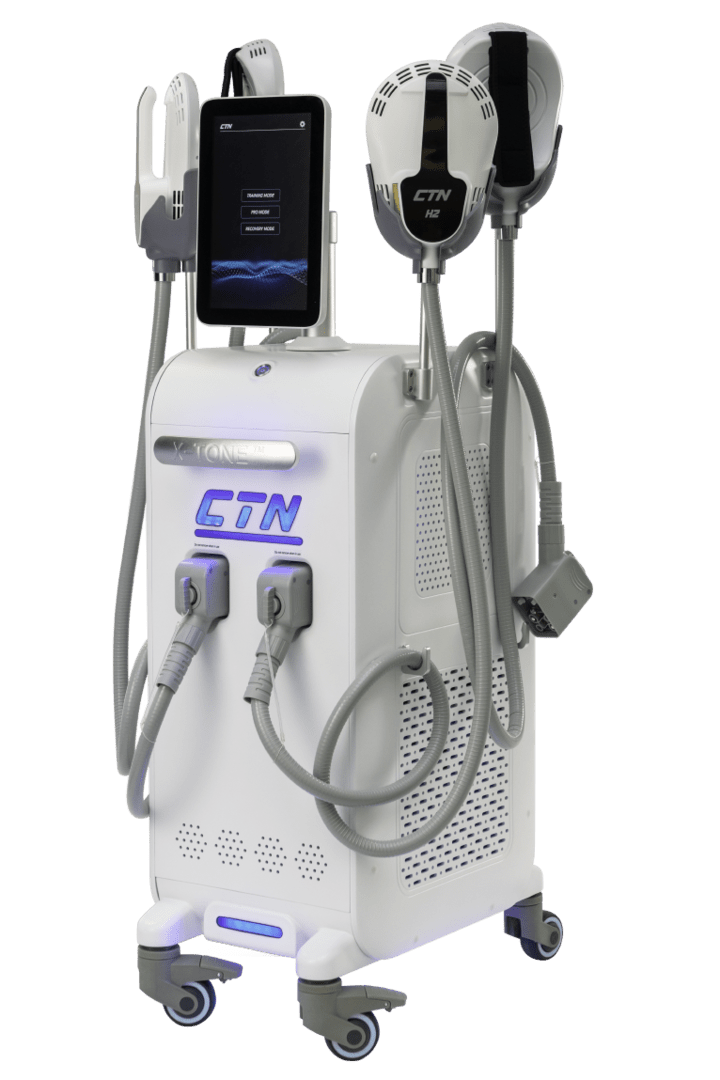 Our partner CTN has rolled out a true game changer in body-sculpting.
For the first time there is now technology that will improve the muscle tone and firmness simultaneously with efficient fat removal. This provides significantly better results than any of the previous methods which focus only on removing unwanted fat deposits.
X-TONE™ strengthen muscles and increase power
X-TONE™ electromagnetic muscle stimulation (MMS) has quickly gained wide scale popularity on the market. MMS treatments accelerate muscle recovery, improve innervation, increase force production, and muscle toning, and reduce unwanted fat accumulations in the area to be
treated.
Magnetic stimulation achieves strong muscle contractions deep in the area to be treated, and the dense contraction frequency develops the muscles quicker than normal while burning fat simultaneously. The X-TONE™ device produces up to 20,000 contractions during a 30-minute treatment session. The X-TONE™ therapy device can also be used to maintain muscle function while recovering from injuries and surgery.
Muscle Stimulation Therapy is an efficient option for strengthening abdominal muscles, targeting training to the muscles on the weaker side of the body and improving muscle definition. X-TONE™ provides quicker results and support for intense training, and with its recovery function, it can also be used to accelerate recovery after strain and exercise.
MMS technology (Magnetic Muscle Simulation) allows muscles to be strengthened and toned with intensive and extremely rapidly repeated contractions, which is impossible with traditional gym training. X-TONE™ treatments can improve, for example, abdominal muscles' toning and muscle definition. The device is also particularly powerful for toning buttocks and profile lifting. MMS treatments are up to ten times more effective than traditional muscle exercises. One 30-minute MMS session is equivalent to approximately five hours of gym training per muscle group.
TECHNICAL SPECIFICATIONS
Energy Pulse Maximum Output 6.8 Tesla
Magnetic Wave Net Output 0.2 – 2.8 Tesla
Frequency F1:1-10HZF2:1-100HZ
Pulse Width 300us
Power 110V / 220V " 50 / 60 Hz
Peak consumption 1700W
10.4″ HD capacitive touch screen
Air cooling – low maintenance
Dimensions L38 x W41 x H130cm (with screen attached) – 82kg
Available in Metallic Grey & Metalic White

Subscribe to our newsletter
Don't miss out on the latest news and updates from us